IT Service Management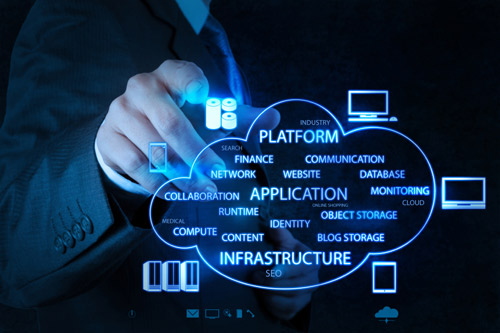 V2B helps customers formulate comprehensive plans that link information technology responsively to the needs of the organization and maximize return on technology investments. We identify the gaps between your organization's mission and your current information technology infrastructure to build solutions that meet your business needs. In addition, our solutions consider the impact of technology on human capital and business processes. Our goal is to implement technology strategies that improve access to relevant information, organizational efficiency, and decision-making. V2B offers a wide suite of development and sustainment technologies, Program/Project management, enterprise IT, and end user support.
V2B Provides:
IT Leadership – In-house experience leading federal government IT procurements.
IT Solutions – A broad array of software engineering, enterprise IT and end user support solutions. Examples include installing and configuring:

Server hardware and software.
Network component hardware and software.
New environments for special projects.

Data Center/ Storage Management – Green server and storage management services, virtualization, consolidation, migration and disaster recovery solutions across a variety of platforms. Our database professionals specialize in database design and storage solutions, and members of our team have expertise in data extraction, de-duplication, transformation, loading and database administration.
Tier I though Tier III Support – Local Area Network (LAN) Administration and Help Desk Support solutions that focuses on infrastructure resiliency and reliability in complex IT environments. V2B staff operate with and bring experience in handling:

IBM Servers
HP Printers
Compaq/HP Servers
Lexmark Printers
Dell PCs
Cisco Routers
Compaq/HP PCs
Cisco Switches
Gateway PCs
Compaq/HP Laptops
Dell Laptops

Solutions Architecture – V2B brings together multidisciplinary teams of business analysts, systems engineers (SETA), information architects, and data modelers to design IT solutions that address the interdependency of people, processes, and technology. V2B professionals have experience in Enterprise Architecture Modeling, Service-Oriented Architecture (SOA), and Data Architecture Development.
Hear From Our Clients:
"I wanted to take time to let you know how pleased I am with the "Customer Service" provided to me from one of your employees. I have been having problems logging into the CITRIX server and had tried other options which did not meet with success. A coworker provided me the contact number for your employee today, and low and behold everything was resolved immediately."
Government Customer
"She took the time to explain the process to me, to include simplifying the process which made it effortless. As the "end user consumer" I could not ask for much more. I hope there is some way she can be recognized for her efforts, as this level of customer service is truly outstanding."
Government Customer